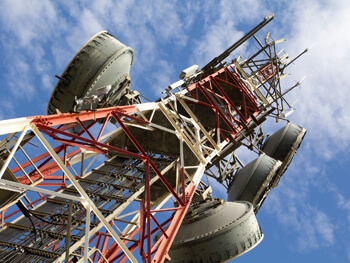 We understand that information networks are vital to today's highly connected world.
Our professional technicians provide reliable and flexible data, telecommunications cabling, fiber optic cabling installation and termination, and information technology (IT) infrastructure, along with a range of advanced low-voltage systems.
Serving both the public and private sectors, we have experience working in offices and financial institutions, retail and tenant buildings, and industrial manufacturing complexes, as well as in facilities that demand specialized technology infrastructure like data centers, hospitals, and utility substations.
Telecommunications and IT Infrastructure
We help clients design, implement, and install state-of-the-art information and communications systems—equipped to support businesses now and in the future. Our approach focuses on implementing flexible systems and incorporating emerging technologies whenever possible.
Our capabilities include: